BAR CABINETS
Home / Bar Cabinets
DESIGN YOUR OWN DANISH FUEL BAR CABINET
Choose colour

Choose wood finish

Choose to add ID

 

Choose extras.
Please note. These are used and upcycled Jerry Cans, they're not perfect, but they're damn close. Dents and corrosion may be visible as the cans are upcycled
PRICES €399 – €484
REVIEWS
BESPOKE DESIGN
DESIGN YOUR OWN
€
Choose one or all four packages below. You can see what each package contains by clicking on the tab for each package below.
COLOR + €
20
Choose among ten colours. Price varies depending on production costs. Some colours are more exclusive and expensive to produce.
COLOR + €
20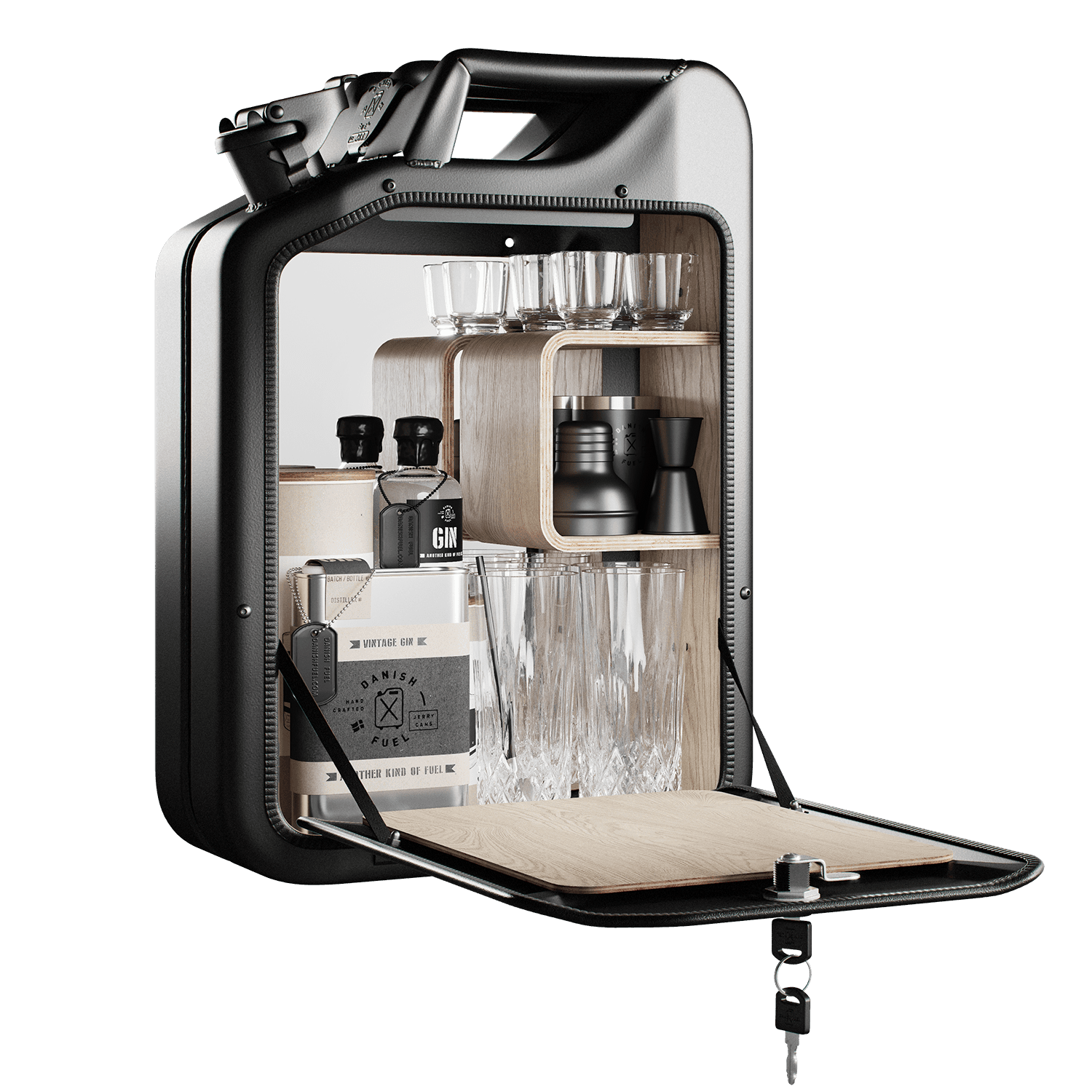 WOOD + €
20
Oak and Walnut are the most common wood types. Black stain Oak and Smoked Oak require an extra treatment process. Zebrano and Red Gum are harder to source. We only use FSC or PEFC certified wood.
WOOD + €
20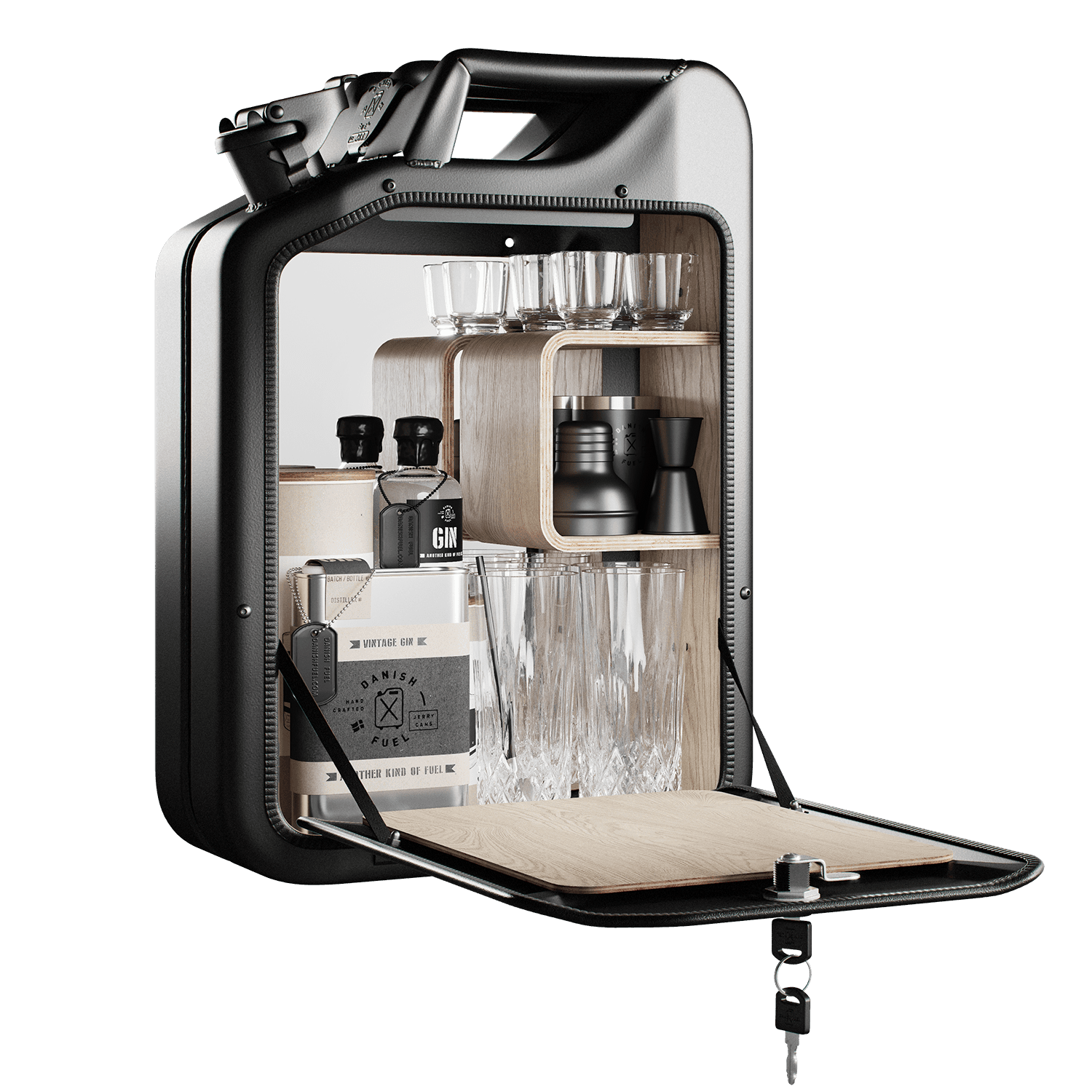 ID + €
20
Get your name typed into the certificate + laser engraved into the pouring table.
Choose your own ID no. MAX 4 digits/letters.
ID no on metal tag + your initials engraved into the shelf + certificate
ID + €
20