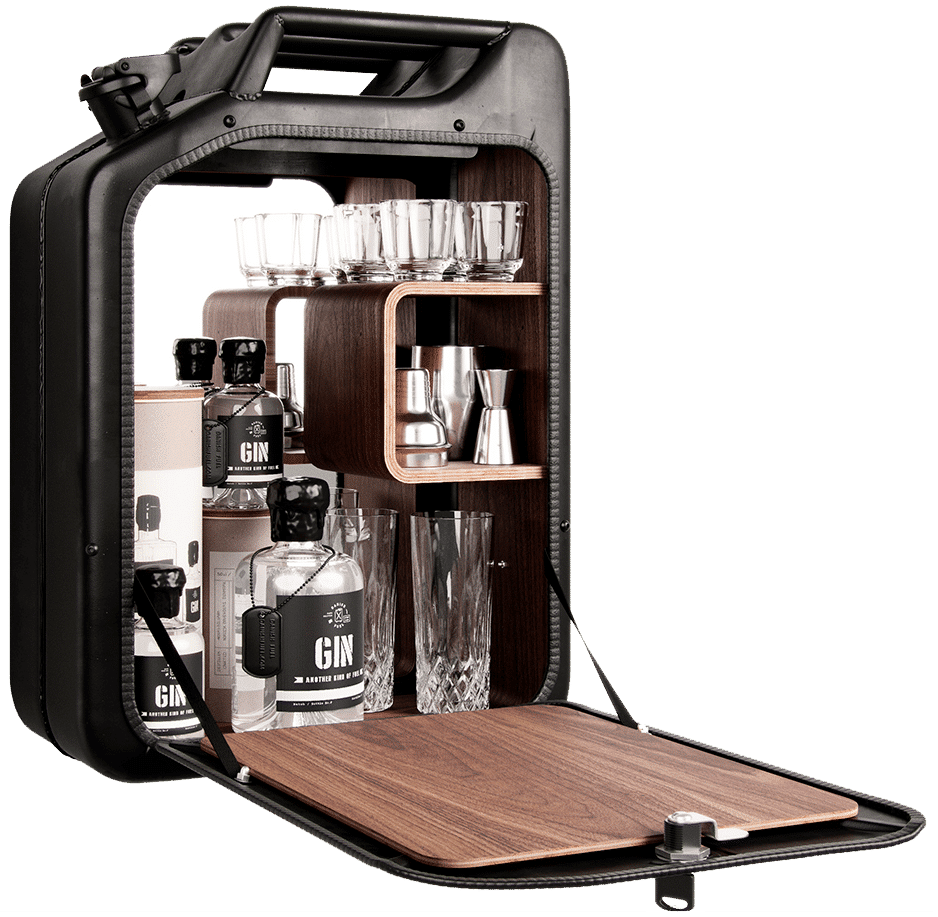 DANISH FUEL GIN BAR CABINET
VERY SPECIAL PRICE!
50% DISCOUNT $399
(NORMAL PRICE $799)
LIMITED EDITION
Re-production of the original 1939 – WORLD WAR II – German Wehrmacht Einheits-Kanister.
ONLY 99 PCS ARE MADE

With a Danish Fuel Bar Cabinet in the house, nothing else matters.
We have preserved the original can that won the World War II, and added some unique features which have given new life to the old military Jerry Can.
The handmade result is unique and of high quality. A finish that speaks to the taste of any admires of luxury and history aficionados.
All our designs comes with:
» Lifetime Warranty.
» All designs have the stamp, Made In Denmark.